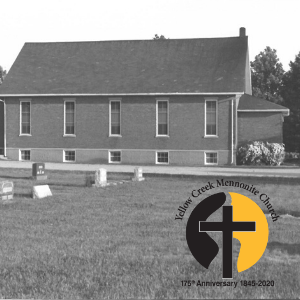 175th Anniversary
Celebration
God is good! We are having a celebration of God's goodness and grace for the past 175 years here at Yellow Creek Mennonite Church. Join us as we take a look at the last 175 years.
September 12 – Open House which will include historic items on display, cemetery tours, historic games, coffee shop, unveiling of the historic marker, hymn sing and ice cream social. John Roth will also speak about the historic events.
September 13 –
Special Sunday morning service with Keith Weaver and a carry-in meal will follow after the service.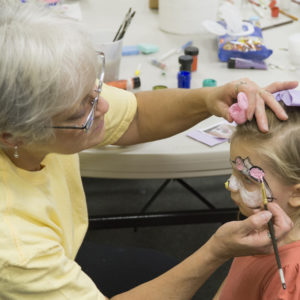 Community Carnival –
Safe alternative to Trick-or-Treating
There's something for everyone at our carnival. Activities include hay rides, face painting, games with prizes, family photos, balloon art, door prizes, bingo and food. All children must have an adult with them. This event is for the community and you're invited to bring a non-perishable food item which will be donated to a local agency.
Where: Yellow Creek Mennonite Church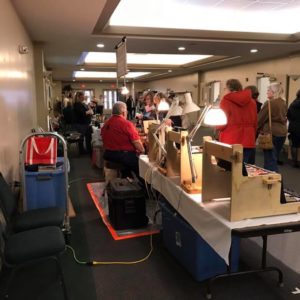 Yellow Creek Craft Show
Come and do a little Christmas gift shopping at our annual craft show. You will find an array of homemade items, home party vendors, and bake sale items. We will also be serving breakfast and lunch.
Where: Yellow Creek Mennonite Church
For those interested in selling, please fill out our vendor application.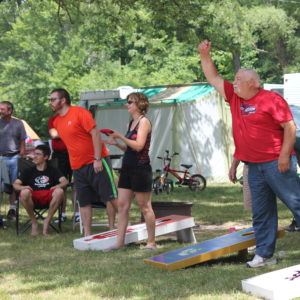 Long chats around the camp fire, card games and of course great food is all part of YCMC's church camp-out. Our annual church camp-out has been going on for more than 50 years and is located at Camp Amigo. Join in the fun and mark it on your calendar.
Postponed due to COVID19.
Stay tuned for announcements about rescheduling or next year's date.