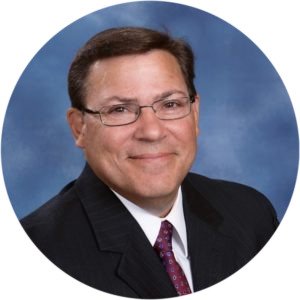 Wes is a graduate of Goshen College (B.A. '81) and Fuller Theological Seminary (M.Div. '84, M.A, '85). He began ministry at Yellow Creek in 1986 as the first full-time youth pastor. In 1990 Wes was called into the Lead Pastor role following the death of pastor Bob Detweiler. His current role as Senior Pastor includes primary preaching, crisis care, supervision and support for the staff team, assisting with the prison ministry, and developing global relationships with leaders and congregations. Wes and his wife Cheryl were married in 1991 and have 3 children, Benjamin, Jesse and Mallory. Wes is a root beer connoisseur and enjoys fishing in Canada as well as traveling anywhere. He has "no sense of humor".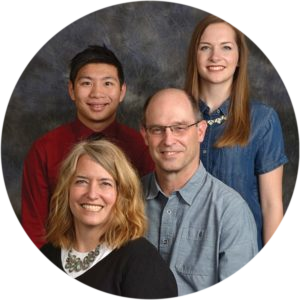 Doug is a graduate of Goshen College (B.A. '86, Secondary Education, Mathematics) and Olivet Nazarene University (M.A. '93, Education). He taught math for 33 years at NorthWood High School, also coaching baseball and basketball. Doug served on the YCMC Leadership Board multiple times and taught many Sunday school classes before beginning his current role as Associate Pastor in 2019. Doug's responsibilities include coordination of Senior Care ministries, Young Adult and Young Families, and other Fellowship, Discipleship, and Outreach ministries. Doug and his wife Dawn were married in 1988 and have 3 children, Ryan (wife Sarah), Nick, and Natalie and 3 grandchildren, Aanya, Myra and Elijah. Doug enjoys playing board games, watching sports, playing disc golf, and reading mysteries.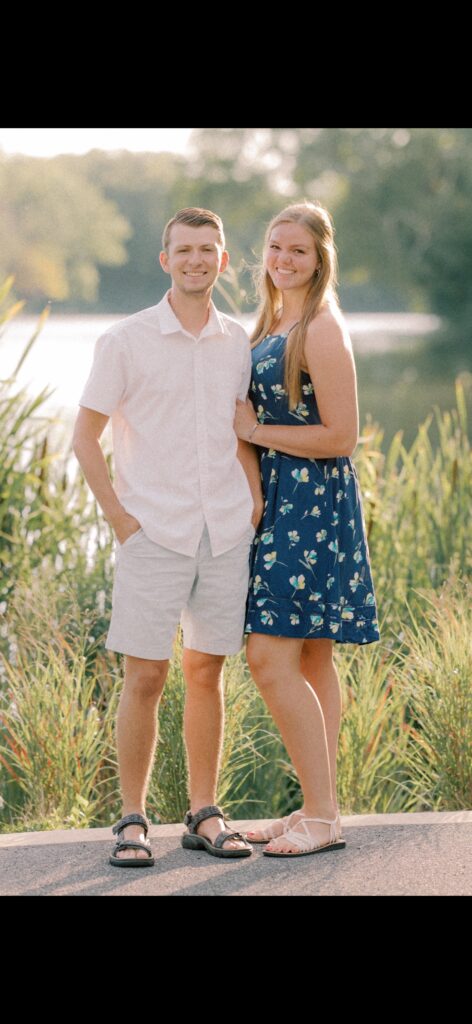 Kory is a graduate of Bethel University (B.A. 22') in Mishawaka, Indiana. He serves in his role as Youth Pastor to the middle and high school youth groups, sensing a call into pastoral ministry during his freshman year of college. He grew up at Yellow Creek Mennonite Church and is passionate about Jesus and teaching youth about what a relationship with Jesus truly means and what it looks like. Kory serves as a coach for the Bethany Christian Schools high school soccer team and has also served as middle school basketball coach. Kory and his wife Mady were married in January. 2023. He is passionate about various sports, having played basketball and soccer. He enjoys playing and watching sports and enjoys traveling to new places across the country and around the world.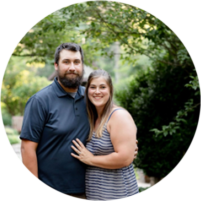 Lorae is a graduate of Hesston college (A.A '16) and then continued her education at Goshen College (B.A Elementary education '18). She has worked in various positions with children, one being the daycare here at YCMC, then for a couple of years at Woodview Elementary as an assistant. Lorae loves spending time with children and has always had a passion for teaching in some way. You can also find her on the softball field where she is an assistant softball coach for Northwood high school. Lorae has had many leadership roles at Yellow Creek which include nursery help, coffee ministry committee, women's fellowship and a few more. Lorae's responsibilities include coordination of children's activities/Sunday school from nursery to 5th grade. Lorae was united in marriage to her husband, Nick, here at Yellow Creek in 2021 and they one daughter, Maggie. Some things she enjoys doing in her free time are spending time at her family farm, watching sports, especially her Indiana basketball and spending time with family and friends.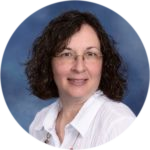 Gwen Hernley