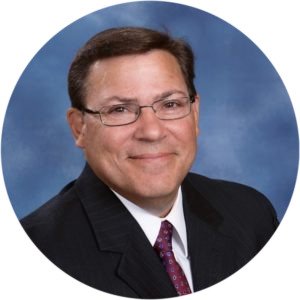 Wes is a graduate of Goshen College (B.A. '81) and Fuller Theological Seminary (M.Div. '84, M.A, '85). He began ministry at Yellow Creek in 1986 as the first full-time youth pastor. In 1990 Wes was called into the Lead Pastor role following the death of pastor Bob Detweiler. His current role as Senior Pastor includes primary preaching, crisis care, supervision and support for the staff team, assisting with the prison ministry, and developing global relationships with leaders and congregations. Wes and his wife Cheryl were married in 1991 and have 3 children, Benjamin, Jesse and Mallory. Wes is a root beer connoisseur and enjoys fishing in Canada as well as traveling anywhere. He has "no sense of humor".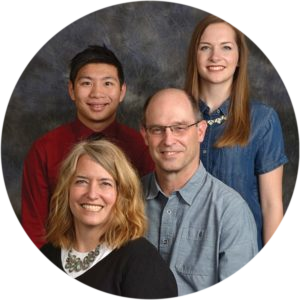 Doug is a graduate of Goshen College (B.A. '86, Secondary Education, Mathematics) and Olivet Nazarene University (M.A. '93, Education). He taught math for 33 years at NorthWood High School, also coaching baseball and basketball. Doug served on the YCMC Leadership Board multiple times and taught many Sunday school classes before beginning his current role as Associate Pastor in 2019. Doug's responsibilities include coordination of Senior Care ministries, Young Adult and Young Families, and other Fellowship, Discipleship, and Outreach ministries. Doug and his wife Dawn were married in 1988 and have 3 children, Ryan (wife Sarah), Nick, and Natalie and 2 grandchildren, Aanya and Myra. Doug enjoys playing board games, watching sports, playing disc golf, and reading mysteries.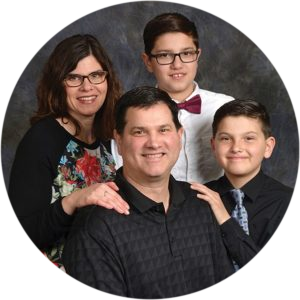 Kim grew up as one of the oldest grandchildren in her family. She grew up playing and taking care of her cousins during family gatherings and babysitting as they grew up. This started her love for children and having fun with kids. She graduated from Goshen College in 1998 with a BA in Elementary Education. She began her journey of teaching at Brenneman Daycare for 4 years during her College years and summer breaks. After graduating she taught First Grade at Woodview Elementary for 3 years. She married Scott Birk in 1999 and they have 2 teenage boys Matt and Ryan. Kim grew up at YCMC and has been with the staff for 4 years as the Children's Pastor. She teaches, leads opening, works with teachers, organizes curriculum, on VBS team, and oversees all positions in the Children's Department. Kim also works for Beacon Health System as a CMA, as she enjoys working in the Medical Field too, especially caring for kids. Kim loves spending time with her family outside enjoying nature or playing games.
As always…Jesus Rocks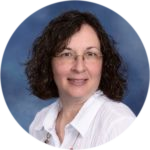 Gwen Hernley